To Eric Swain, the shift toward value-based care models is one of the health care industry's most exciting developments amid growing quality and affordability...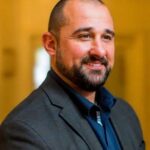 Editor's note: This is the 16th installment of a monthly column on the growing number of cyberthreats facing businesses of all sizes and what...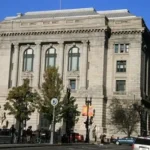 PROVIDENCE – A North Kingstown contractor pleaded guilty to bankruptcy fraud, money laundering and other charges, U.S. Attorney for Rhode Island Zachary A. Cunha...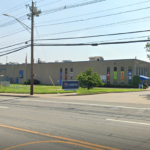 CRANSTON – Pepsi Co. has agreed to pay a civil penalty and acquire independent safety inspection services following allegations that it violated Clean Air...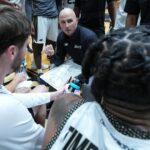 SMITHFIELD – With Jared Grasso out at Bryant University, Phil Martelli Jr. is now officially in with the men's basketball program. The university announced Wednesday...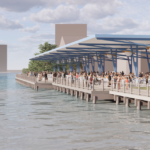 PROVIDENCE – The I-195 Redevelopment District Commission on Wednesday heard four proposals for "parcel 1A," the property directly adjacent to the Providence River that is now used as...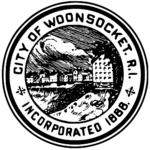 WOONSOCKET – Cindy Johnston, the city's finance director, has been fired, Interim Mayor Christopher Beauchamp told WPRI-TV CBS 12 Wednesday. Christine Chamberland has been...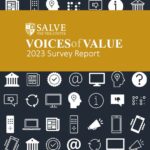 NEWPORT – Rhode Islanders are concerned about the health of the U.S. democracy but the sources of such concerns depend on their party affiliation....
PBN Print Edition
Talk to anyone who lives in Rhode Island, and it's likely they could tell you a story connected to Narragansett Bay, says Mike Jarbeau, "baykeeper" for Save The Bay Inc. If not the bay itself, at least one of its many tributaries extending like a web across significant portions of the state. The stories often include personal connections and deep ties...
Previous PBN Cover Stories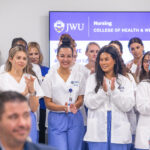 For more than a century, Johnson & Wales University (JWU) has focused on offering pioneering, industry-driven education. Founders Gertrude Johnson and Mary Wales emphasized...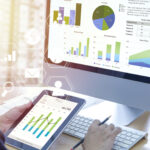 In an era where data consolidation and analysis are vital to the success of a business, navigating the development of an organization's data strategy...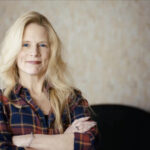 We all know the power of stories, but too often, businesses turn to features and benefits. Opting for transactional marketing with product photos and...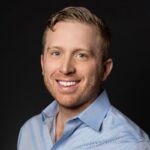 ONE Neighborhood Builders (ONE|NB) welcomes Kyle McKendall as Vice President of Resource Development and Communications. McKendall comes to ONE|NB with over 12 years of...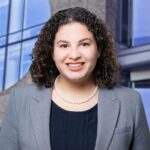 DarrowEverett welcomes Samantha Vasco to its Corporate & Business Transactions Practice Group. Vasco represents companies in corporate, finance, securities, and various transactional matters. These...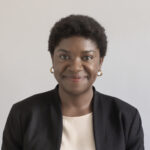 Adrienne Adeyemi has been appointed Senior Philanthropic Advisor at the Rhode Island Foundation. "Adrienne brings impressive professional experience, a collaborative spirit and an exceptional...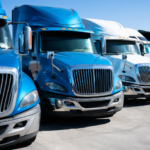 Warwick, RI – The Beacon Mutual Insurance Company, the leading provider of workers' compensation insurance in Rhode Island, is proud to announce a new...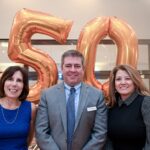 Centers throughout Rhode Island provide a safe space for older adults. For more than five decades, the adult day centers of Saint Elizabeth Community have...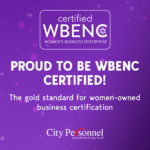 City Personnel is proud to announce that they have been certified as a Women's Business Enterprise (WBE) through the Women's Business Enterprise National Council...
Weekly Poll
Error: Your Requested widget " totalpoll_latest_poll-2" is not in the widget list.
[do_widget_area jetpack-instant-search-side-bar]

[do_widget id="jetpack-search-filters-3"]

[do_widget_area td-default]

[do_widget id="td_block_ad_box_widget-93"]
[do_widget id="td_block_ad_box_widget-70"]
[do_widget id="custom_html-5"]
[do_widget id="convertplug_v2_widget-3"]
[do_widget id="td_block_ad_box_widget-87"]
[do_widget id="custom_html-3"]
[do_widget id="td_block_ad_box_widget-91"]
[do_widget id="td_block_8_widget-2"]

[do_widget_area td-featured-panelists]
[do_widget_area td-footer-1]

[do_widget id="td_block_8_widget-3"]

[do_widget_area td-footer-2]
[do_widget_area td-footer-3]

[do_widget id="nav_menu-2"]

[do_widget_area td-home-sidebar]

[do_widget id="td_block_ad_box_widget-88"]
[do_widget id="custom_html-6"]
[do_widget id="custom_html-4"]
[do_widget id="td_block_ad_box_widget-90"]
[do_widget id="convertplug_v2_widget-2"]
[do_widget id="td_block_ad_box_widget-83"]

[do_widget_area widgets_for_shortcodes]

[do_widget id="widget_recent_jobs-2"]
[do_widget id="totalpoll_latest_poll-2"]
[do_widget id="totalpoll_latest_poll-3"]

[do_widget_area wp_inactive_widgets]

[do_widget id="jetpack-search-filters-1"]
[do_widget id="td_block_ad_box_widget-73"]
[do_widget id="td_block_ad_box_widget-86"]
[do_widget id="td_block_1_widget-87"]
[do_widget id="td_block_15_widget-88"]
[do_widget id="text-6"]
[do_widget id="td_block_1_widget-89"]
[do_widget id="td_block_15_widget-90"]