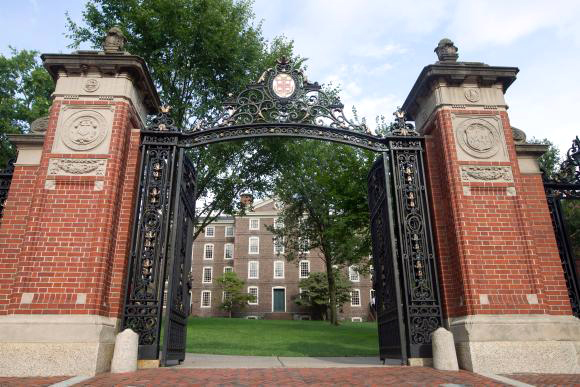 PROVIDENCE – The Providence Downtown Design Review Committee on Monday voted to approve demolition plans and some conceptual designs for Brown University's proposed life sciences building.
The conceptual-review vote comes almost a month after the Providence City Planning Commission approved Brown's proposed Institutional Master Plan, which allowed the university to pursue several construction projects, including the life science building, as long as they were completed in accordance with the city's planning process.
The proposed integrated life sciences building will be a seven-story research facility located on Richmond Street across from the Warren Alpert Medical School and spanning approximately 300,000 square feet. It would include lab space for approximately 76 new and existing faculty members and is expected to add 195 new employees to the Jewelry District, according to Brown's master plan.
During Monday's meeting, committee members granted Brown's request for demolition of property located at 233 and 261 Richmond Street, which the university owns, to make way for the proposed building. The university was also granted several design waivers as well as a development incentive in the form of a 30% height bonus, said the city's principal planner, Christopher Ise. Development incentives are permitted to foster designs compatible with downtown's character and that correspond to the goals of the comprehensive plan, according to the city's zoning ordinance.
In September, Brown spokesperson Brian Clark said the university was still in the midst of a pre-construction phase which includes refining the building's concepts as well as assessing materials and systems. Clark added the timeline for the full project would emerge during the planning and fundraising process, but construction is expected to take three to four years once completed.
In the next phase, Brown must submit updated plans to the committee for final approval. Ise said it is unclear when Brown will present the project again.
(SUBS last paragraph to note next phase is final approval.)