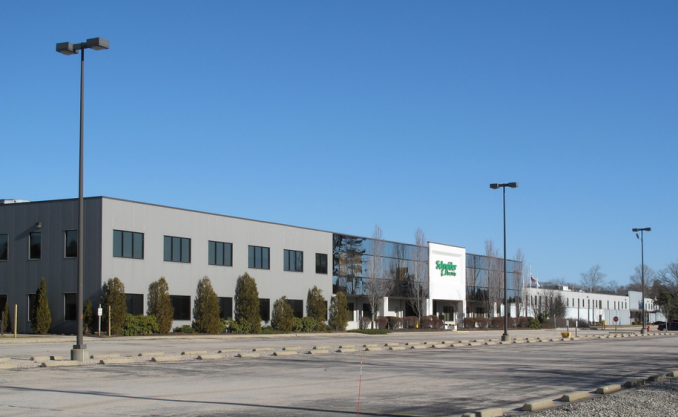 PROVIDENCE – The R.I. Commerce Corp. board of directors on Monday unanimously approved an application from Norpak LLC for the R.I. Qualified Jobs Incentive Act, established in 2015 to spur companies to expand or relocate to Rhode Island.
The New Jersey-based food packaging product manufacturer seeks to relocate its manufacturing facility to South Kingstown. The company is taking over the former Schneider Electric site at 132 Fairgrounds Road, a 20-acre property in the village of West Kingston that sits less than a mile from the University of Rhode Island campus and adjacent to the Amtrak/MBTA train station.
The company plans to renovate the facility in 2024, investing $14.5 million for the purchase of the property, equipment and redevelopment.  
Successful applicants to the program receive annual, redeemable tax credits for up to 10 years, which can equal up to $7,500 per job per year. The first 500 approved jobs receive the maximum credit available, which is paid to the company only after workers hired under the program have paid income taxes.  
Norpak representative, Jonathan Fox, said Tuesday the tax credits were a necessary component of the relocation plan. The company will maintain a presence in New Jersey but plans to hire locally to fill jobs such as machine operators, mechanics, warehouse and distribution staff and administrative workers.
"We anticipate beginning production in early 2025 and being up to speed by 2026," he said.
The agreement with Norpak stipulates the company create a minimum of 40 full-time jobs by 2026, increasing to 75 positions by 2027, with a total tax credit value of $768,000 over 10 years. 
Annual wages are projected to be between $32,800 and $53,300, according to an impact analysis submitted by consulting firm Appleseed Inc. on behalf of Norpak, which projected $6 million in direct and indirect economic benefits to the state by 2027. 
Founded in 1952, Norpak uses a water-based printing process to convert large rolls of paper to food grade coated paper products, including wax paper, pizza boxes and grocery bags. 
Build in 1973, The 282,537 square foot building was most recently assessed at $11.8 million, according to the South Kingstown tax assessor's office. 
Christopher Allen is a PBN staff writer. You may contact him at Allen @PBN.com.