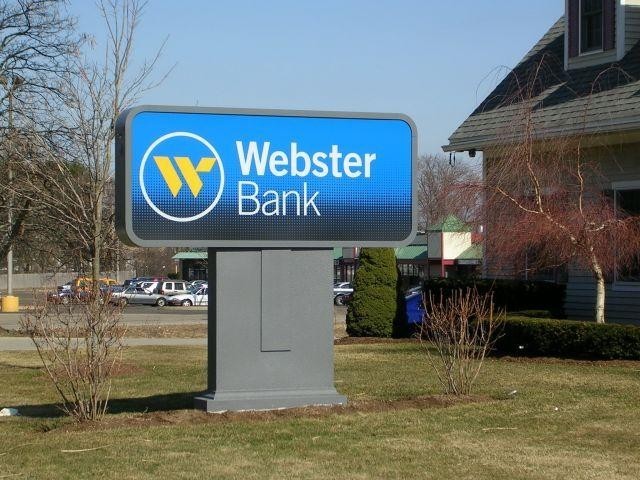 STAMFORD, Conn. – Webster Financial Corp. on Thursday posted a third-quarter profit of $226.5 million, a 3.2% decline from the same period a year ago.
The parent of Webster Bank N.A., which has seven locations in Rhode Island, said it had earnings of $1.28 per diluted share. Earnings, adjusted for costs related to mergers and acquisitions, was $1.55 per share, which beat Wall Street expectations. The average estimate of eight analysts surveyed by Zacks Investment Research was for earnings of $1.50 per share.
"Our results this quarter illustrate the strength of Webster, both in terms of our earnings power and sound risk and operating profile," said John R. Ciulla, Webster CEO and president. " We continue to be well-positioned for the current operating environment."
Webster recorded $1.02 billion in interest and noninterest revenue for the quarter that ended Sept. 30, up 39.7% from the $731.2 million in the year-earlier period thanks in large part to higher interest rates.
But that increase in revenue did not fully offset the rise in interest and noninterest expenses, which jumped 78.1% from $396.6 million in the third quarter of 2022 to $706.2 million in the same period this year. That jump included interest expenses of $343.6 million in the quarter that ended on Sept. 30, five times higher than the year-ago period.
Likewise, Webster saw its net interest margin narrow to 3.49% in the third quarter from 3.54% a year ago. Still, that was an improvement over the 3.35% margin reported in the second quarter of this year.
Total deposits increased to $60.3 billion on Sept. 30, a gain from the second-quarter total of $58.7 billion and $54 billion a year ago.
In terms of asset quality, total nonperforming loans and leases – typically those that are more than 90 days past due – were $215.1 million as of Sept. 30, or 0.43% of total loans and leases, compared to $218.9 million, or 0.42% of total loans and leases, on June 30, and $209.5 million, or 0.44% of total loans and leases, a year ago.
However, there was a jump in late payments by borrowers and lessees. Past due loans and leases were $70.9 million as of Sept. 30, compared with $51.4 million on June 30, and $46.4 million at the end of September 2022.
(With reports from The Associated Press.)
William Hamilton is PBN managing editor. He can be reached at hamilton@pbn.com.